eCommerce Design and Development
eCommerce
You don't have to look too far to realise that the digital high street is where the real business is at these days. Setting up an ecommerce page and ensuring that your products stand out is more challenging than it sounds, in an industry which is increasingly competitive.
Space Between utilise a wide mix of design and development skills, alongside brand research and a tailored approach, in order to ensure that each aspect of your page is used to represent your brand and sell your products.
Shopify
As one of the best ecommerce platforms out there, Shopify is a great way to get your products out to the world. Using custom designs and integrations, we make the most of Shopify's user-focused outlook to give your customers a journey that they can enjoy - and a conversion rate you will love.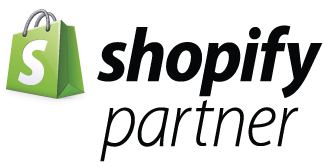 How can we help?
We have a range of eCommerce packages to suit all brands, budgets and functional requirements.
Store creation
New to ecommerce? This is the option for you. We work with you to make sure that your site is setup and ready for you to take over, meaning you can begin to sell your products in no time.
Theme improvements
Want help in making your ecommerce site your own? We can help. We'll give your website the tweaks and improvements it needs to function even better for your customers, and to better reflect your brand.
Handcrafted design and development
This option is the starter, the mains and the dessert - all in one. Get all of the full experience of the Space Between team, with end to end support. This package is perfect for companies taking that leap and wanting to take things to the next level.
Our team of specialist developers and designers will create the best platform for exhibiting your goods online, and help you in generating increased conversions.
Monthly conversion optimisation and support
This package is for the brands who want to constantly be making things better for their customers. Through our design, build and grow process we'll continue to build on the platform we've put together, using split testing and conversion optimisation to make sure we're converting every possible customer.
We are proud to have created a number of great (if we do say so ourselves) eCommerce sites for businesses and individuals around the country. Take a look for yourself.